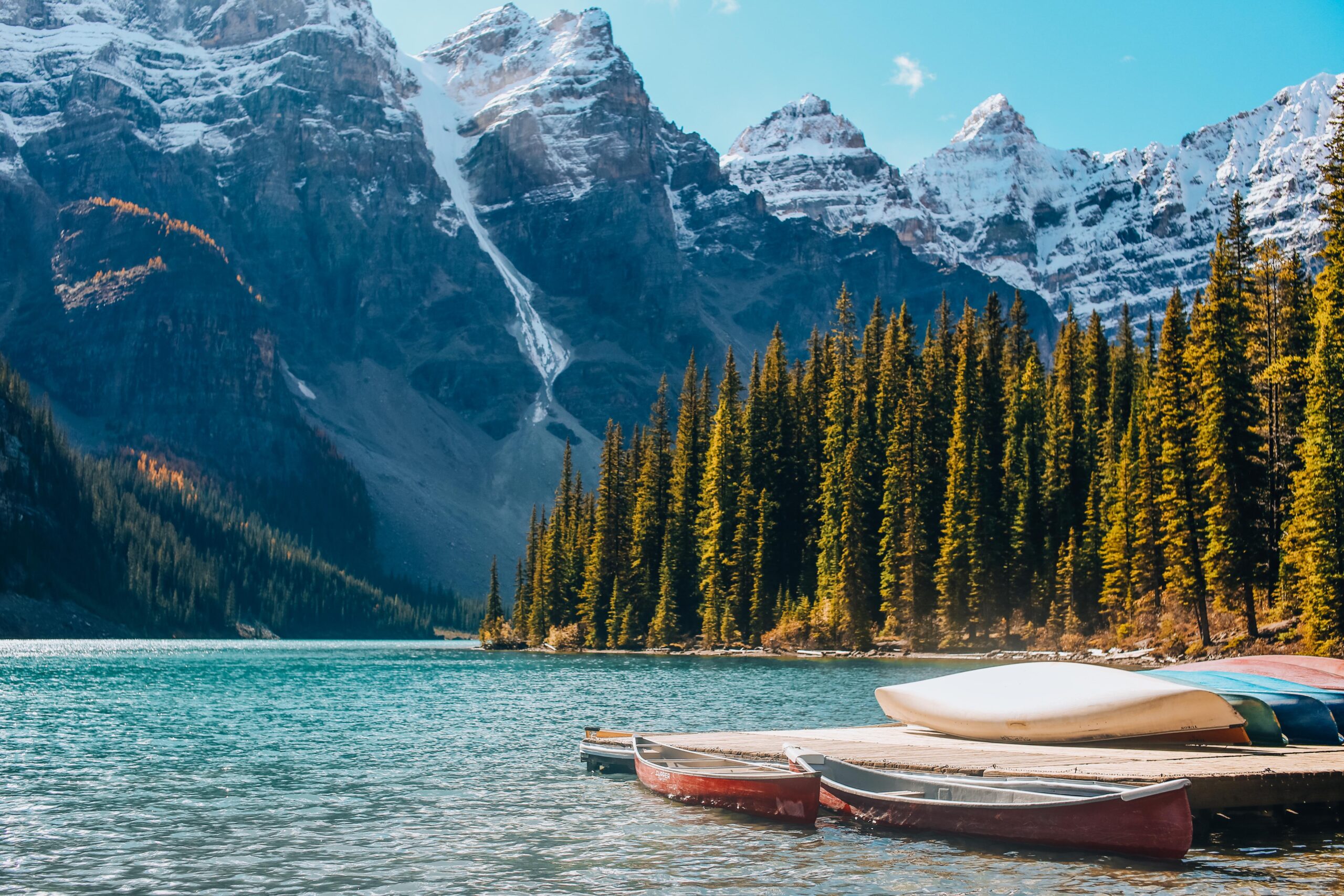 Shell Trailers
Since 1989, MO Trailers has partnered with Vespoli to develop innovative trailers that continue to shine in the marketplace. Every trailer comes with a galvanized finish, Torflex axles, LED lights, and rubber padding on every rack. A wide range of options are available, including removable steps, load boxes, and powered lifters.
Trailers can be configured to meet all requirements, so whether it's a 41' trailer holding 15 boats or the smallest 32' trailer carrying six, we have the experience to provide you with a shell trailer that will carry and protect your valuable rowing shells for many years. Parts and Service. are available for all our trailers
We have custom built trailers for over 200 collegiate Rowing teams throughout the United States.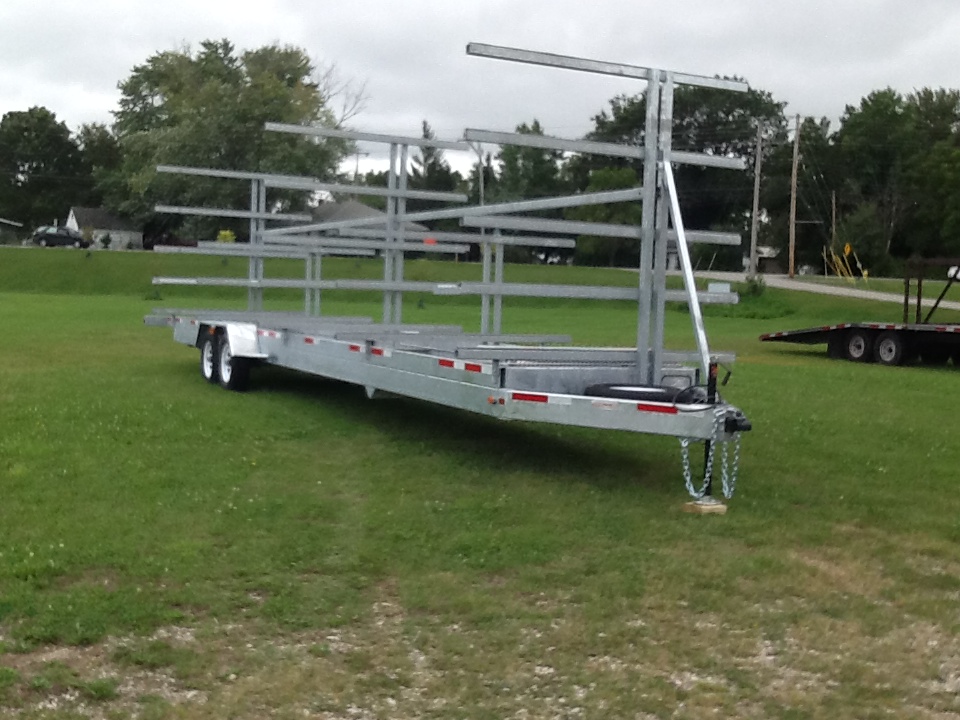 39 ft Shell Trailer, side loader
We manufacture 36 ft, 39 ft and 41 ft rowing shell trailers for Vespoli, USA in New Haven, CT.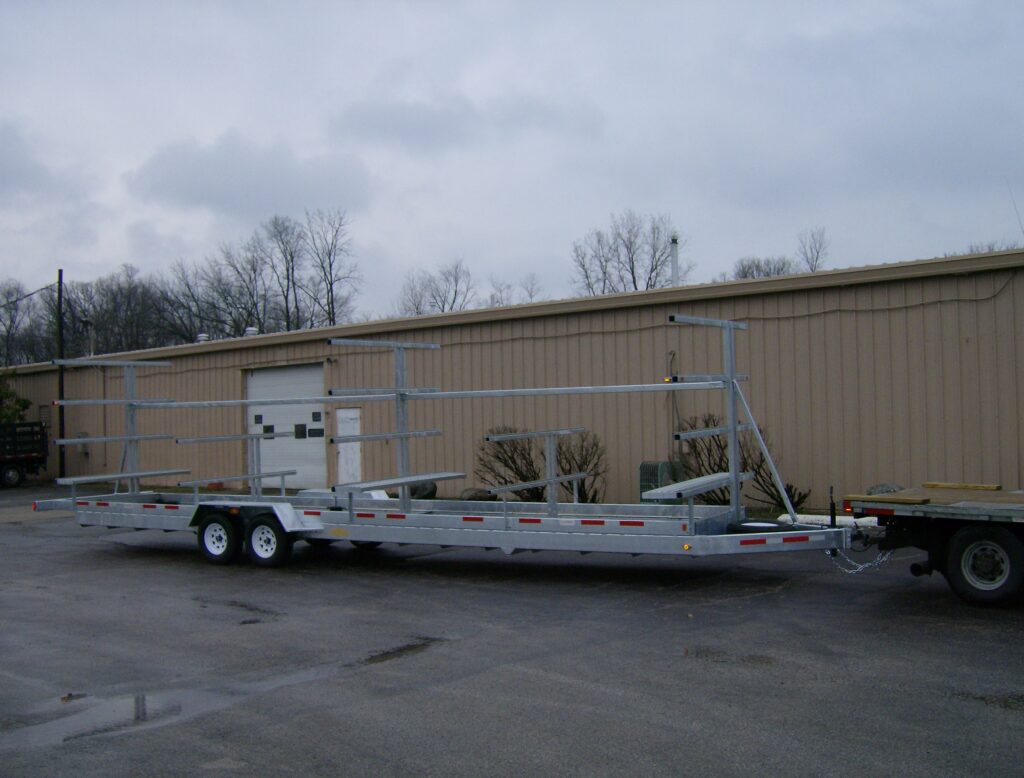 39 ft Shell Trailer, side loader, with catwalks and spare tire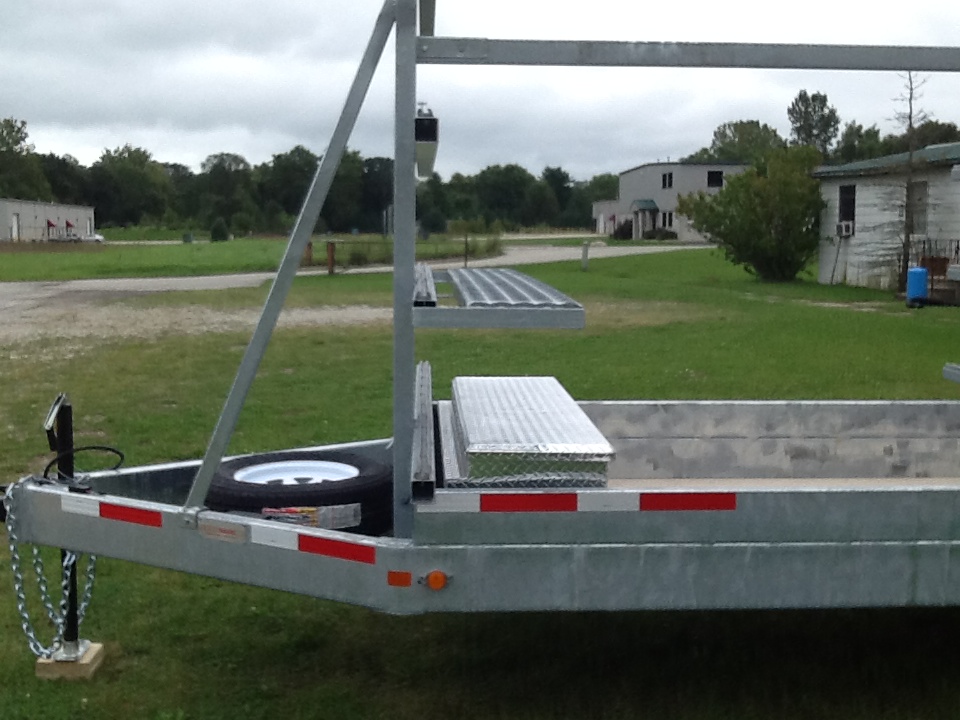 Showing tool box, spare tire and catwalk steps to help in loading.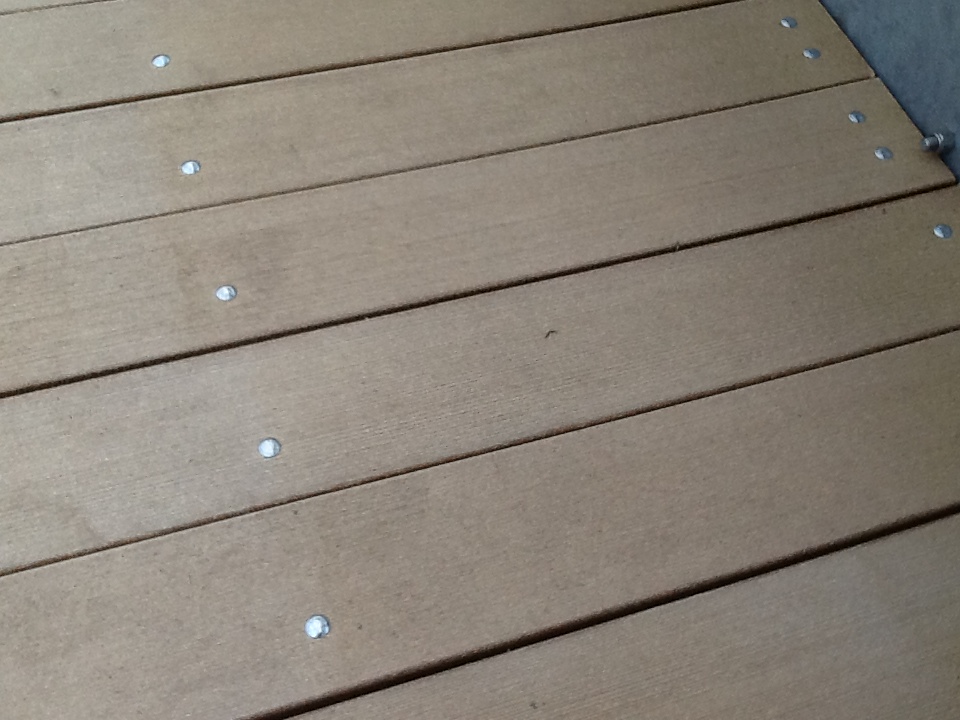 Composite floors are standard with our Shell Trailers.