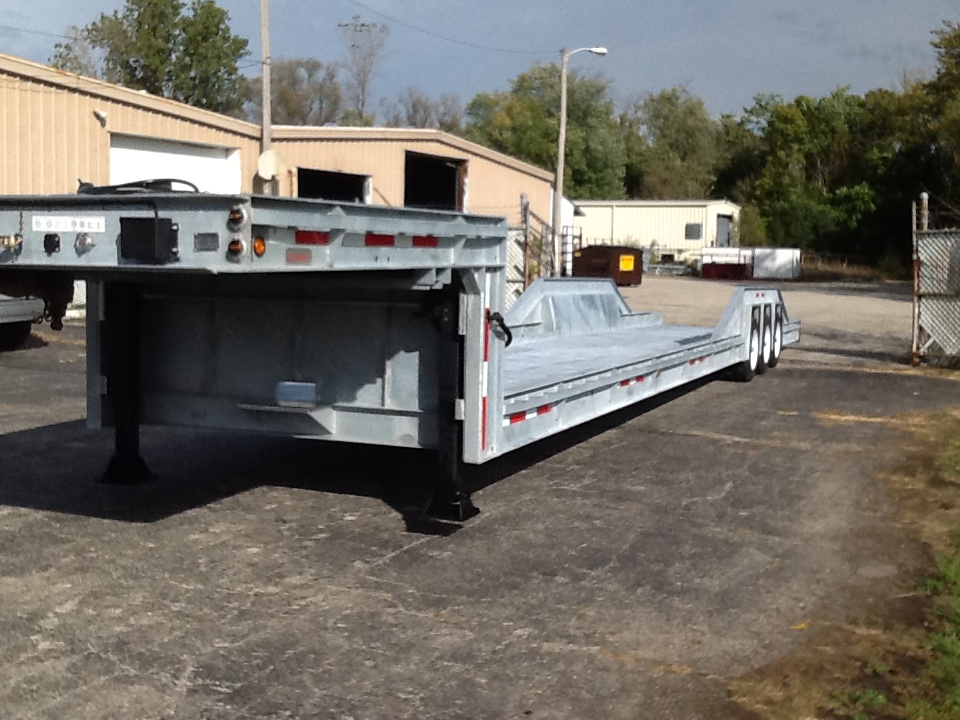 Grain Dryer Trailers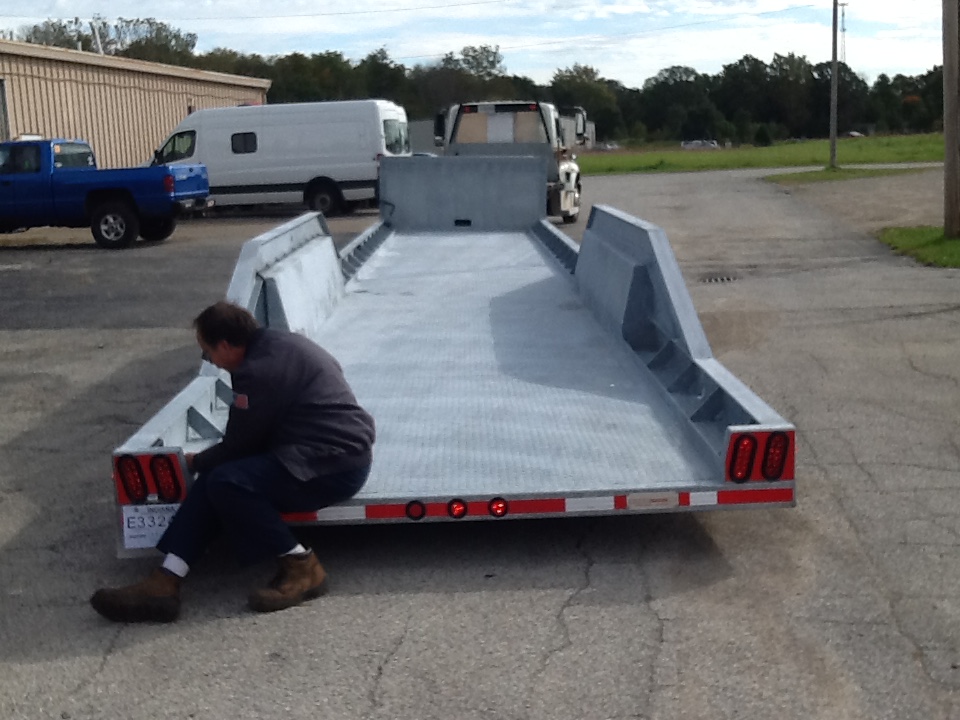 53 ft Grain Dryer trailer, built very low to the ground, maximizing height available to carry large grain dryers.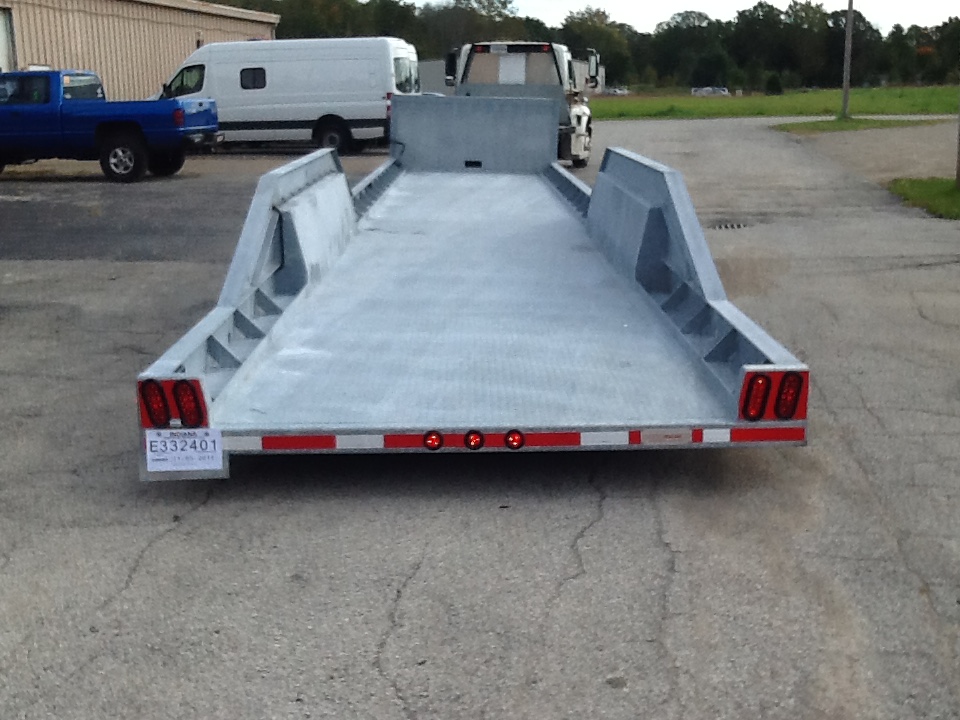 53 ft grain dryer trailer, making the most of the width available, to haul wide dryers.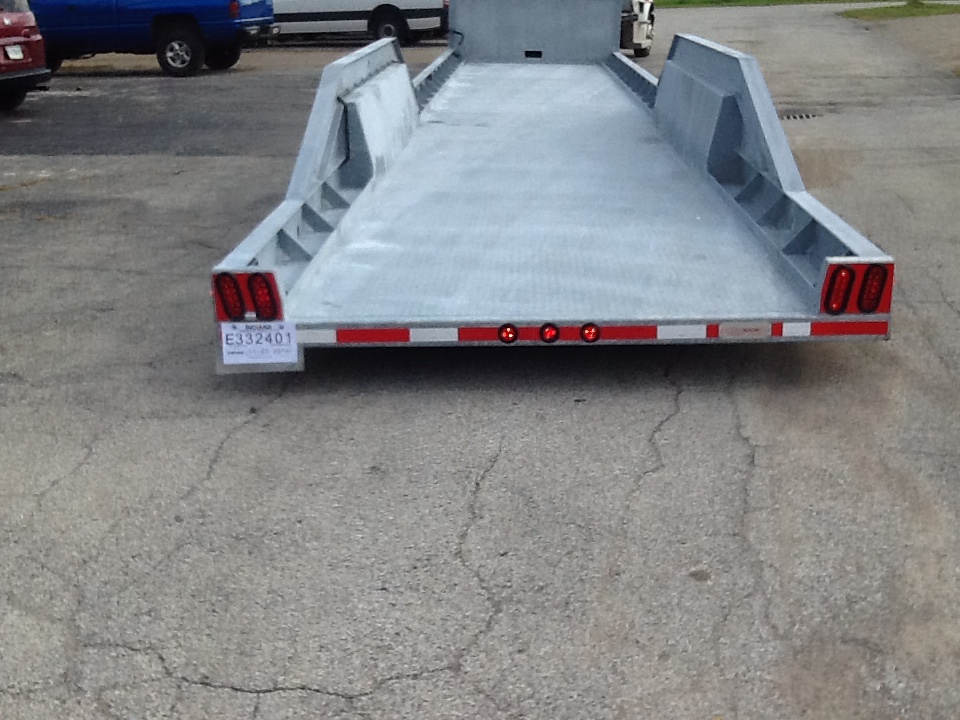 This design has been improved by using stacked, round tail lights to help funnel/guide the dryer while sliding it onto the trailer.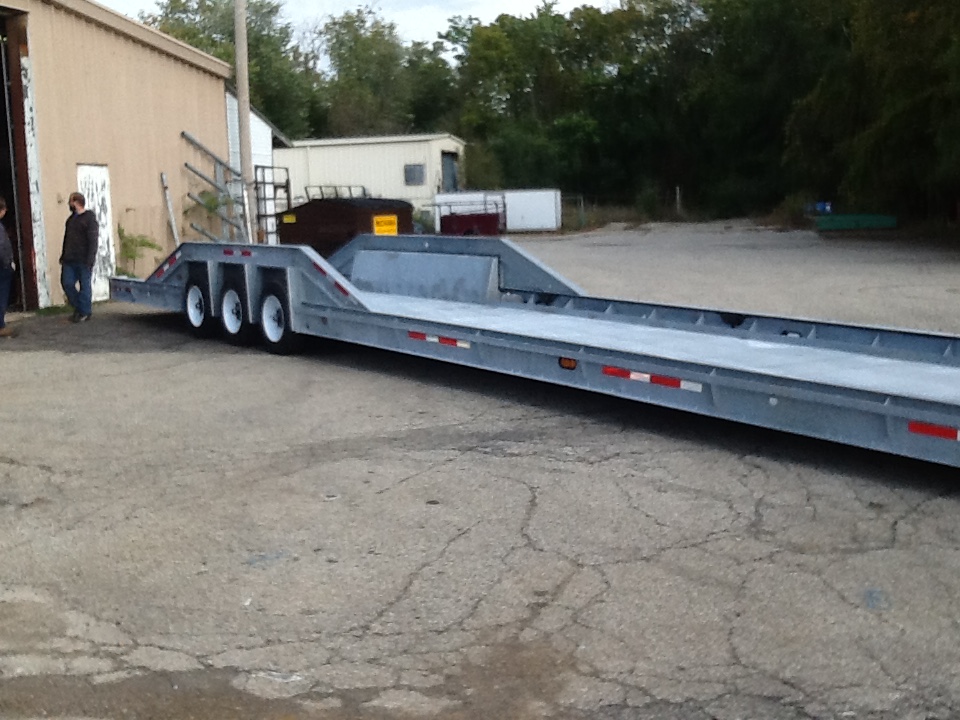 Three 8,000 lb Dexter Torflex (torsion) axles with electric/hydraulic disc brakes.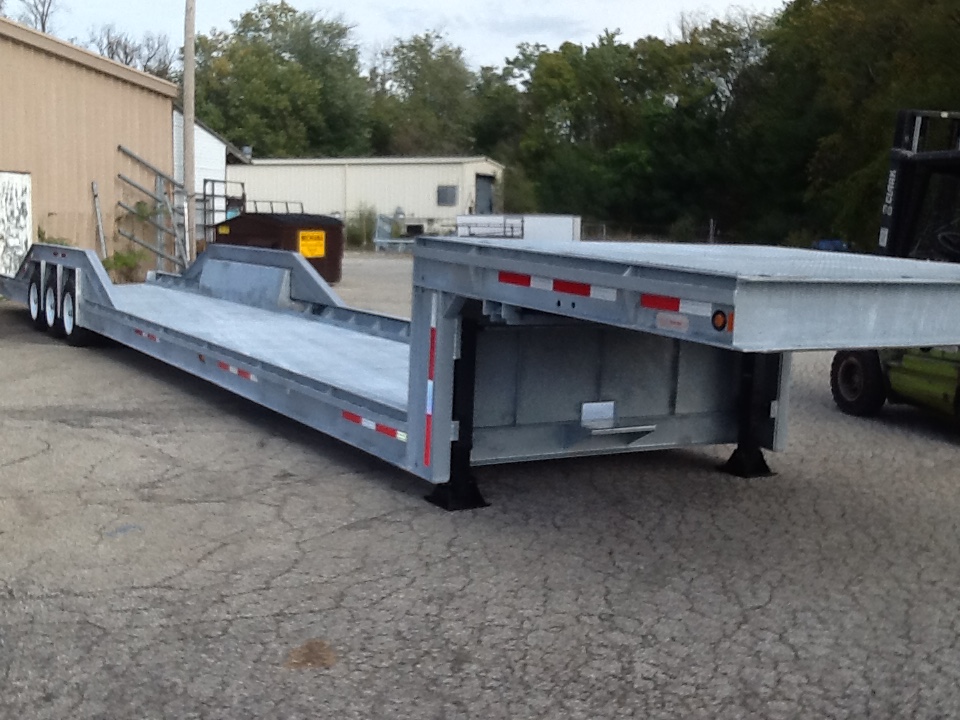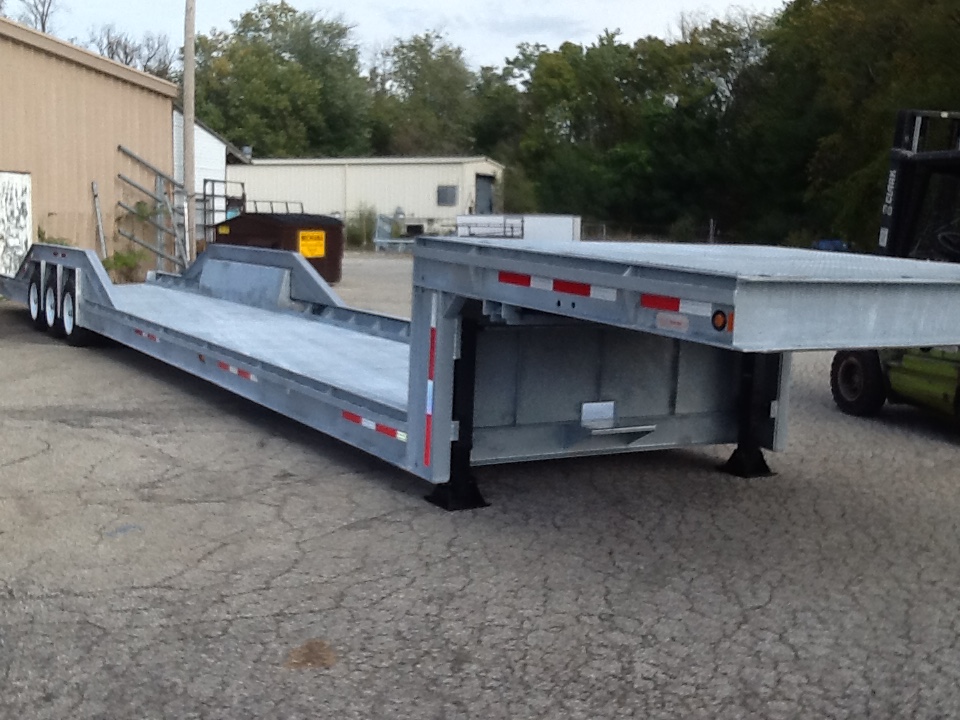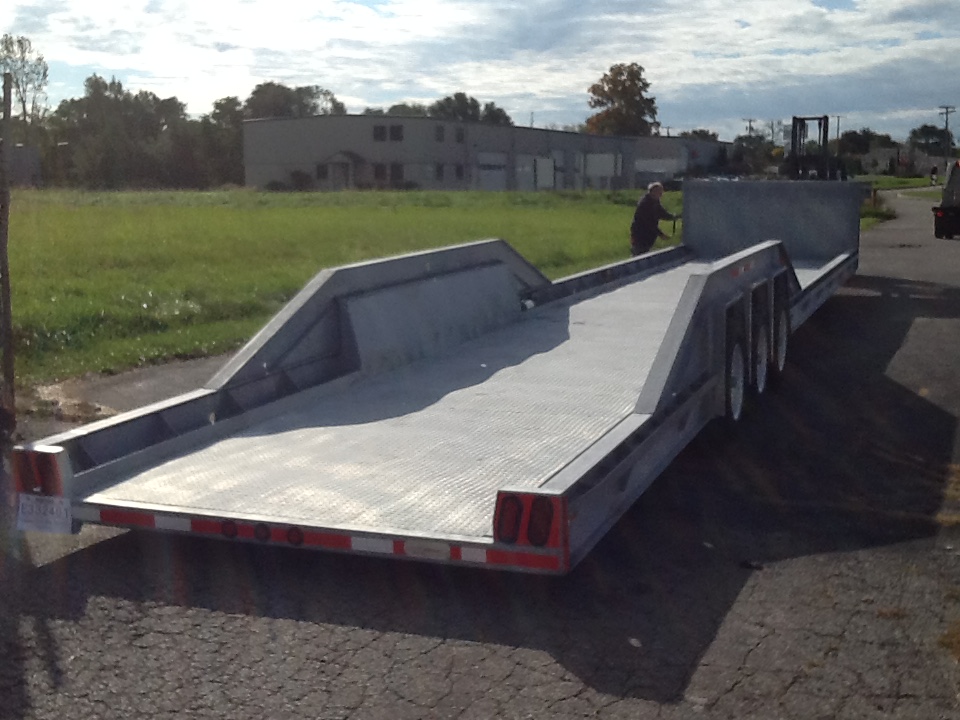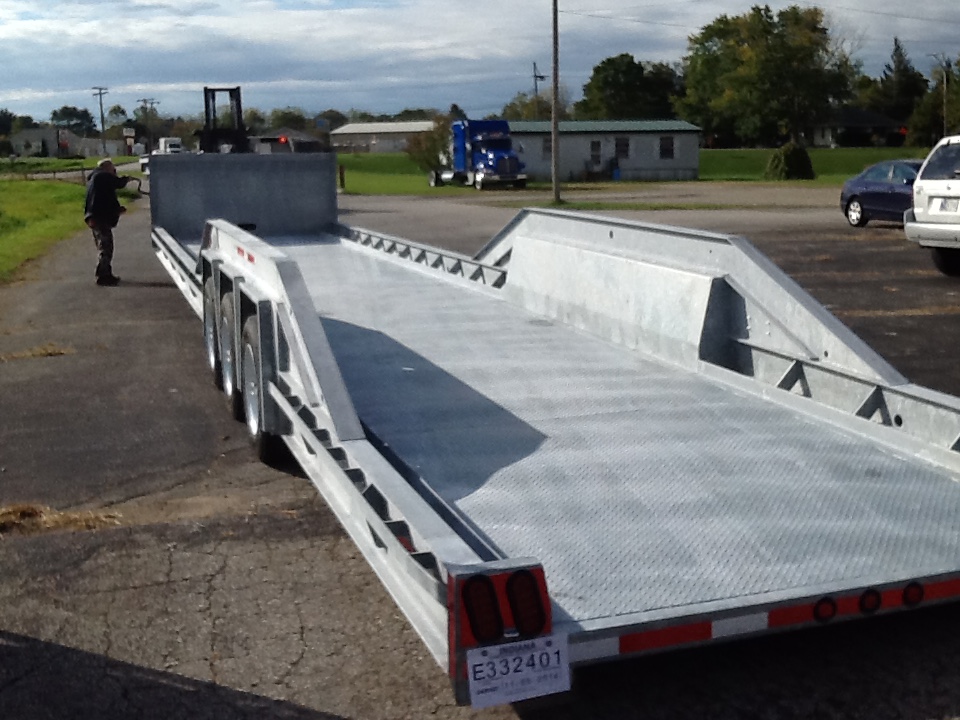 This trailer is also set up to be pulled by a heavy-duty truck or semi with air system. The air system operates a standard brake controller mounted on the trailer that controls the electric/hydraulic brake system.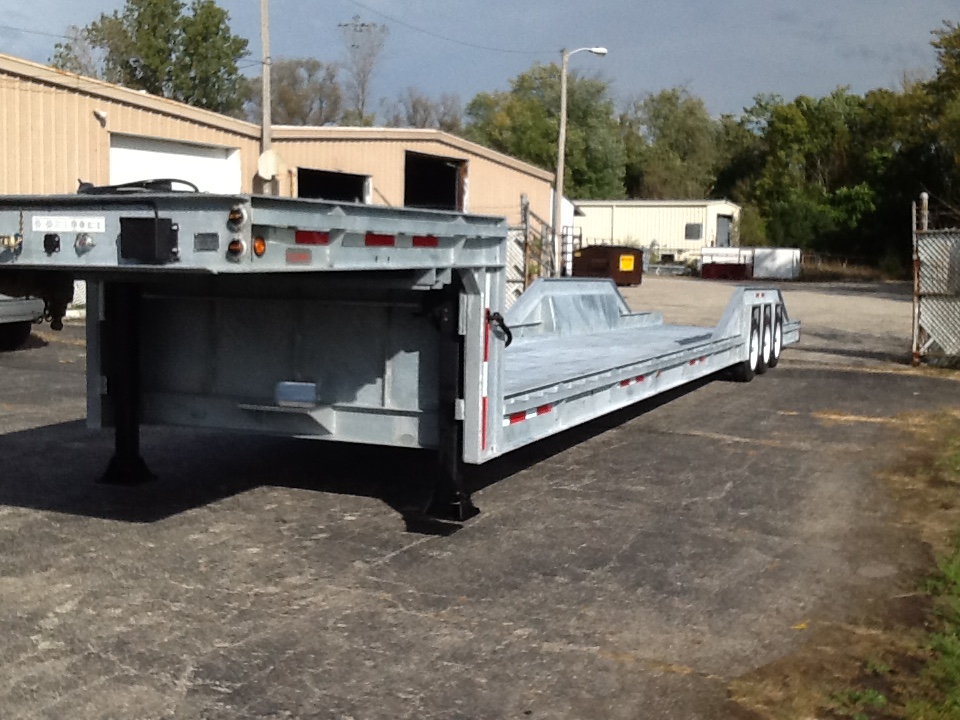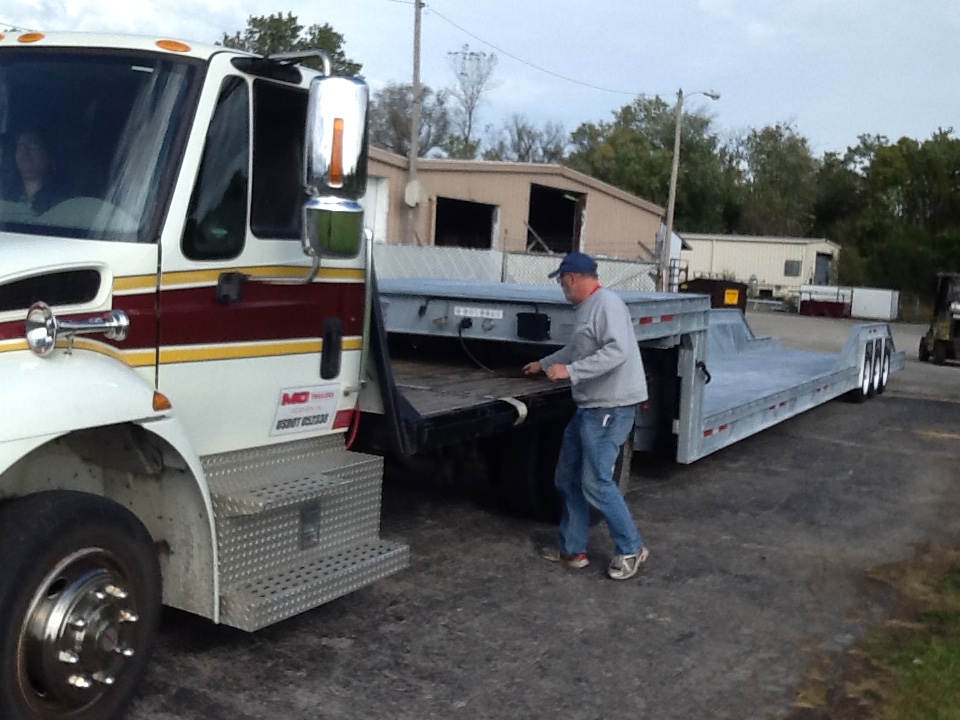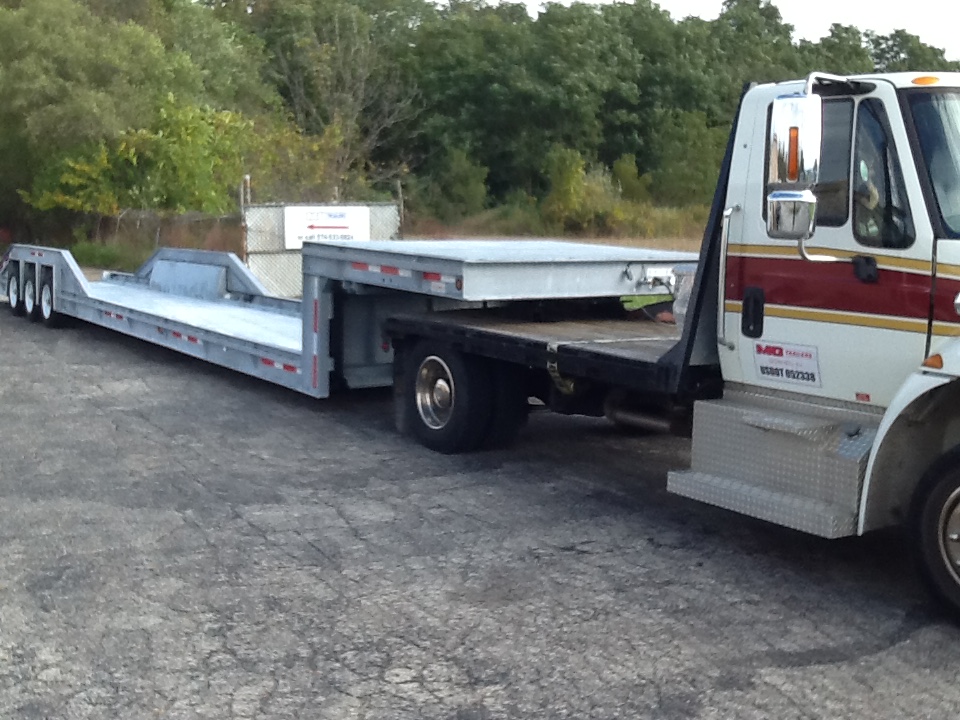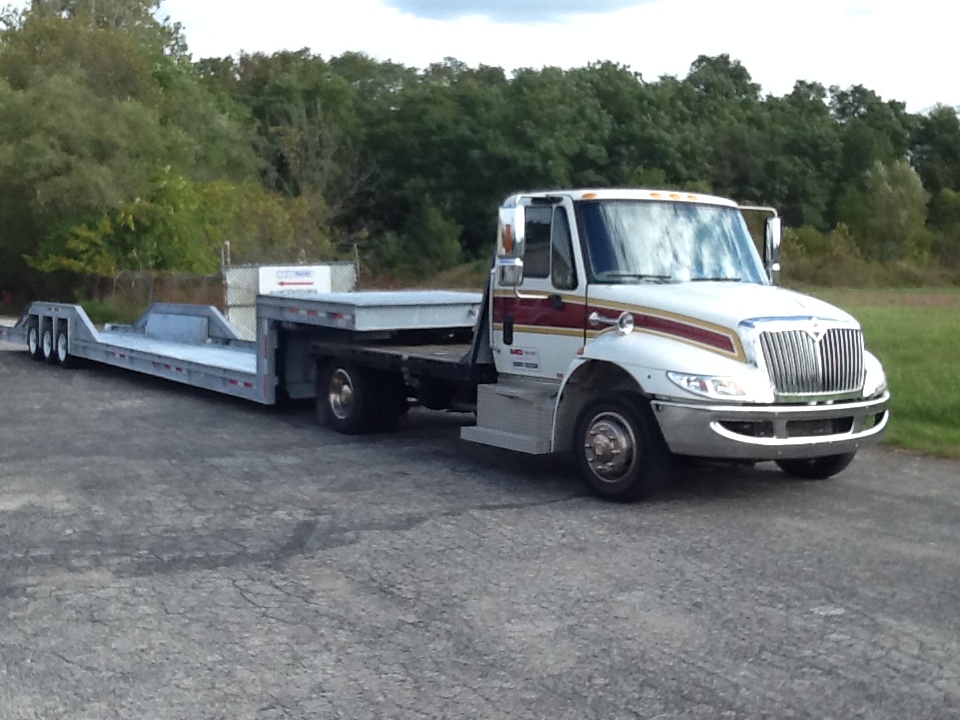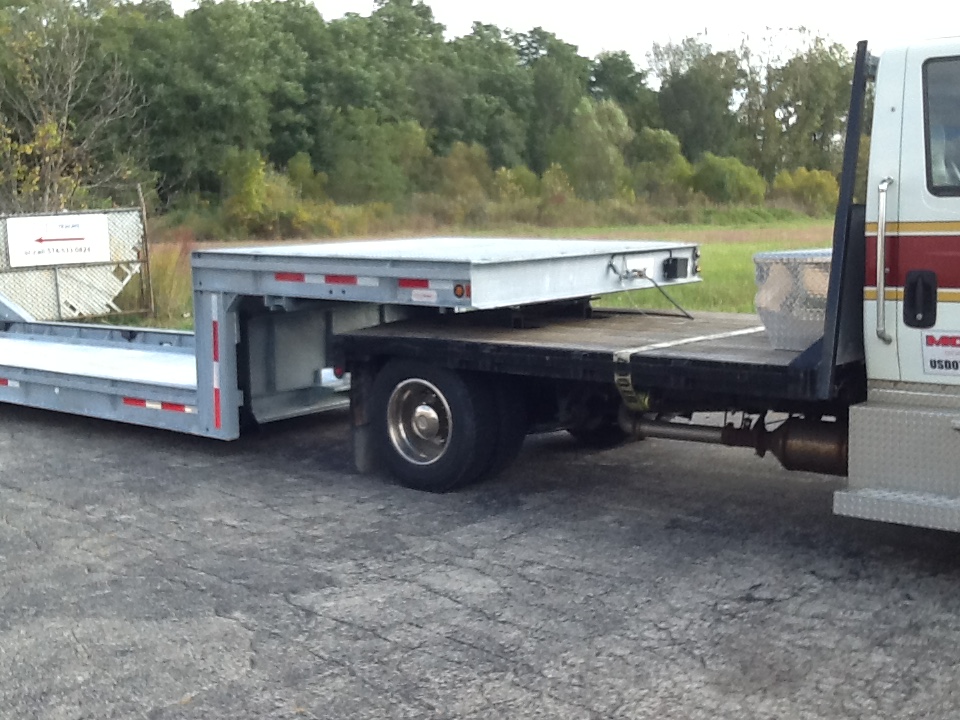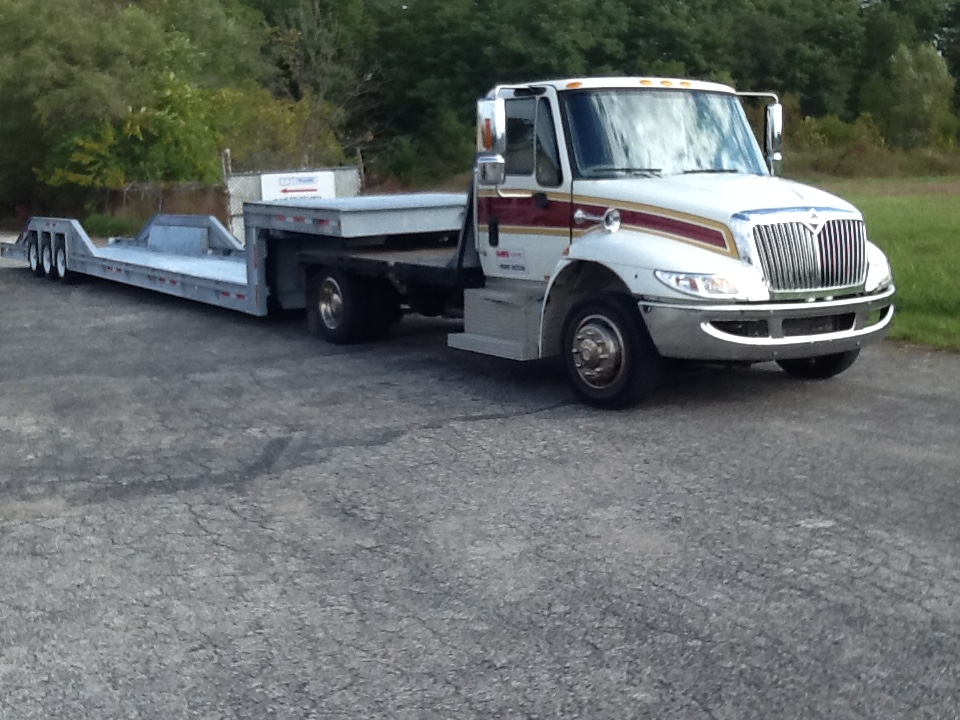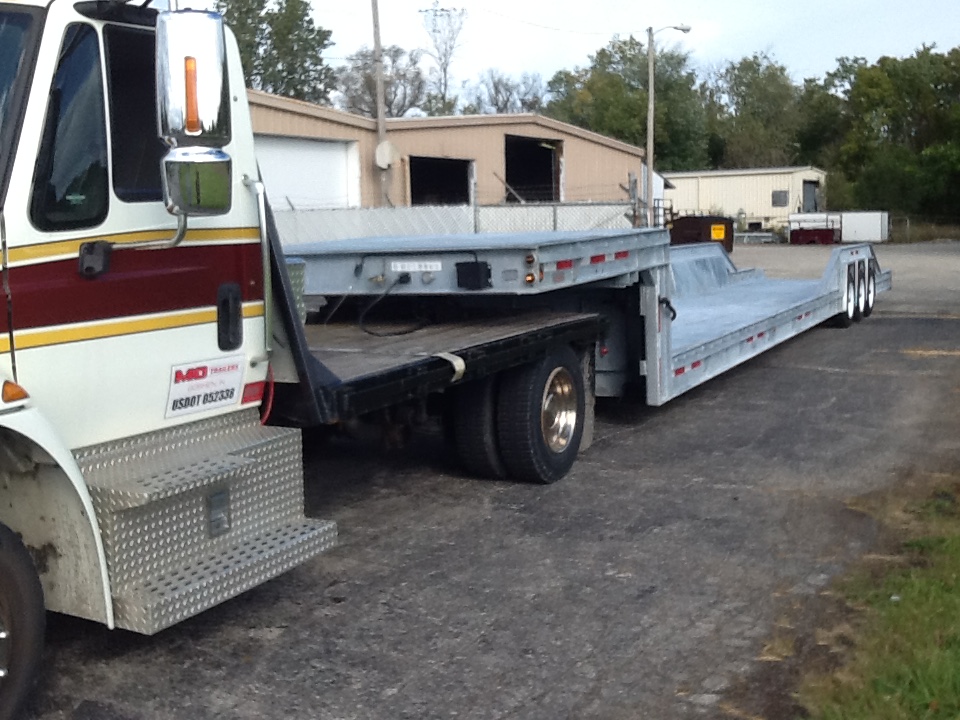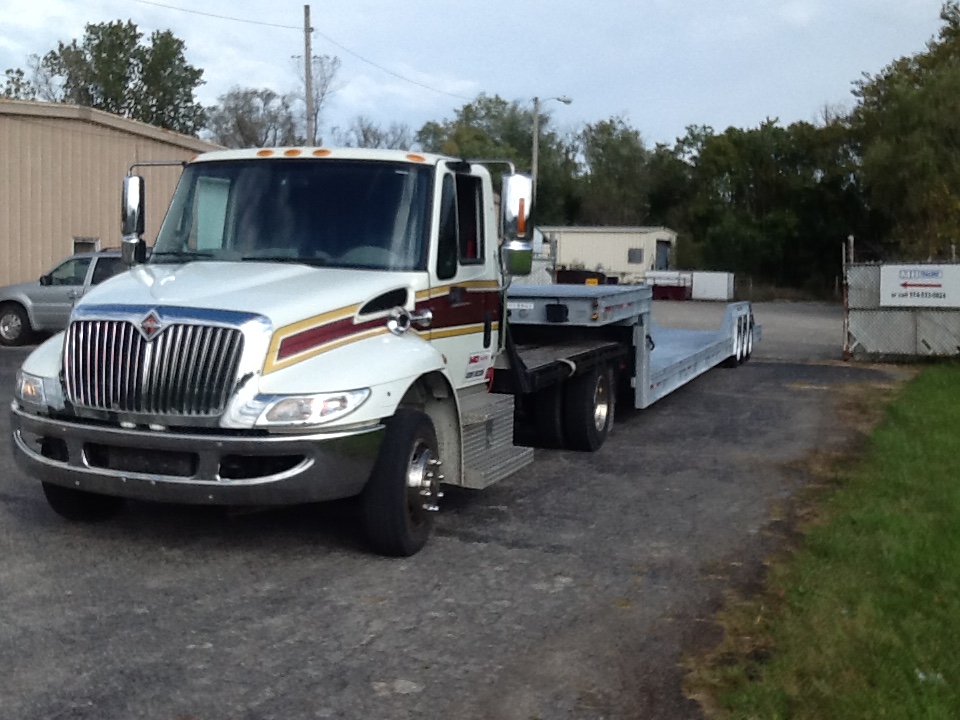 We build trailers to move your grain dryers all over the country.