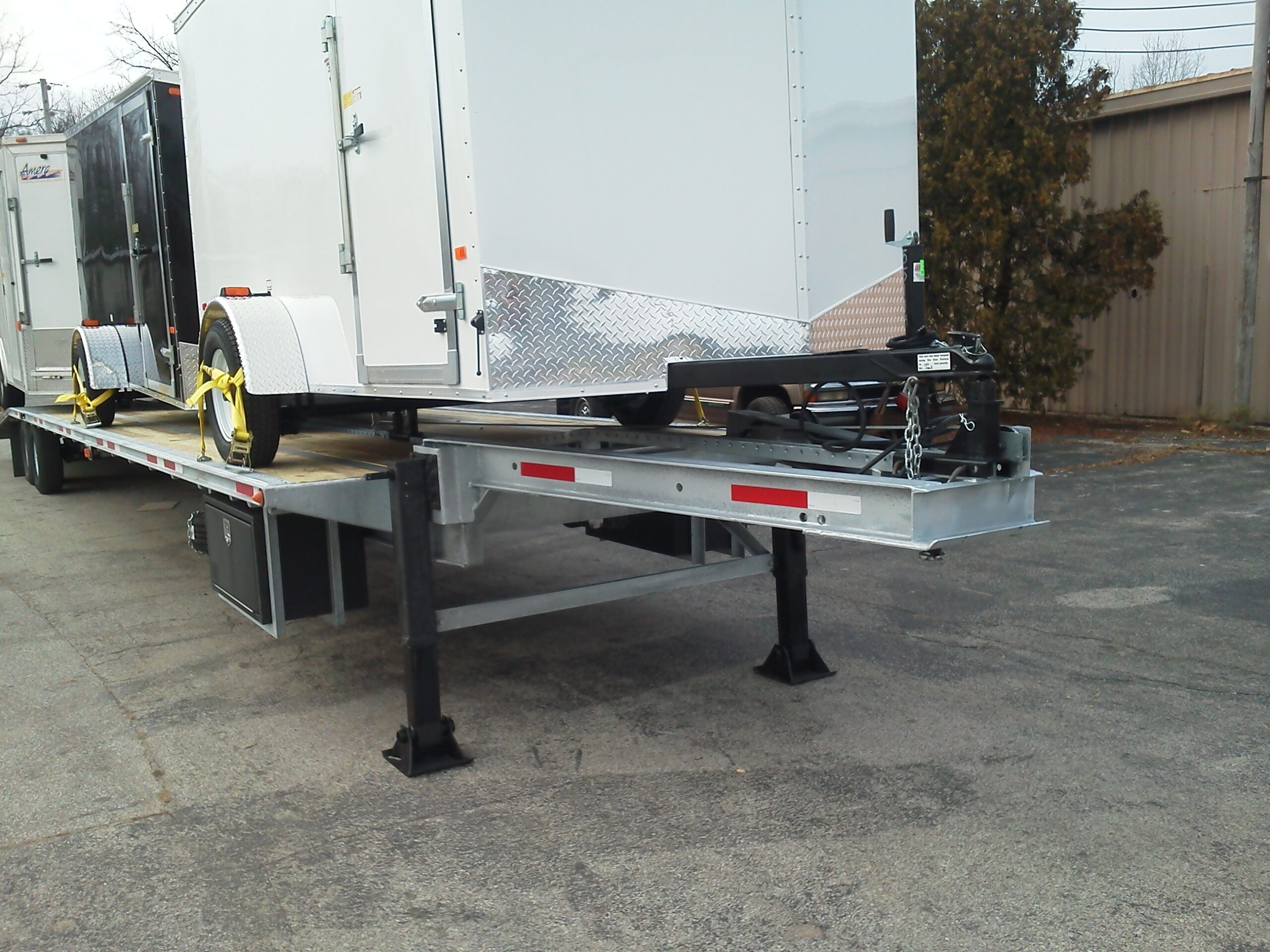 Pickup RV/Cargo Trailers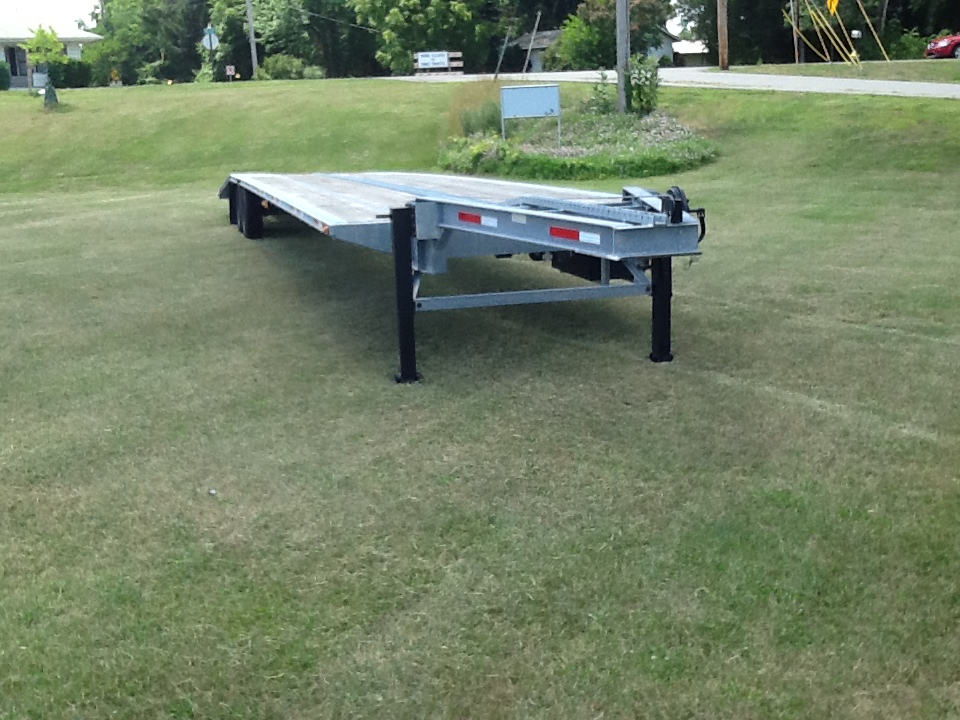 53 ft x 102″ Pro RV, Cargo and 3 Car Transport Trailer – standard equipment includes:
2-8,000 lb. Dexter Torflex axles with hydraulic disc brakes; 4-265×16″ (E) radial tires on stylish 8-bolt spoke wheels, 2-speed heavy duty jacks, 10 ft Tuff-Nuff aluminum self-storing loading ramps, 1-18x18x36″ mounted steel tool box, drilled center track for dolly wheel and ball stands, 4-2 headed ball stands ( 2 & 2 5/16″), 1-8,000 lb. super duty worm gear winch with deep cycle battery and power shutoff, 8-wheel bonnet tie downs, Dexter electric/hydraulic disc brake system, galvanized steel punched floor, heavy duty over the road wiring system with rubber mounted sealed lights including mid turn lights, rear RV plug, no deck over 5th wheel, all steel hot dipped galvanized after steel fabrication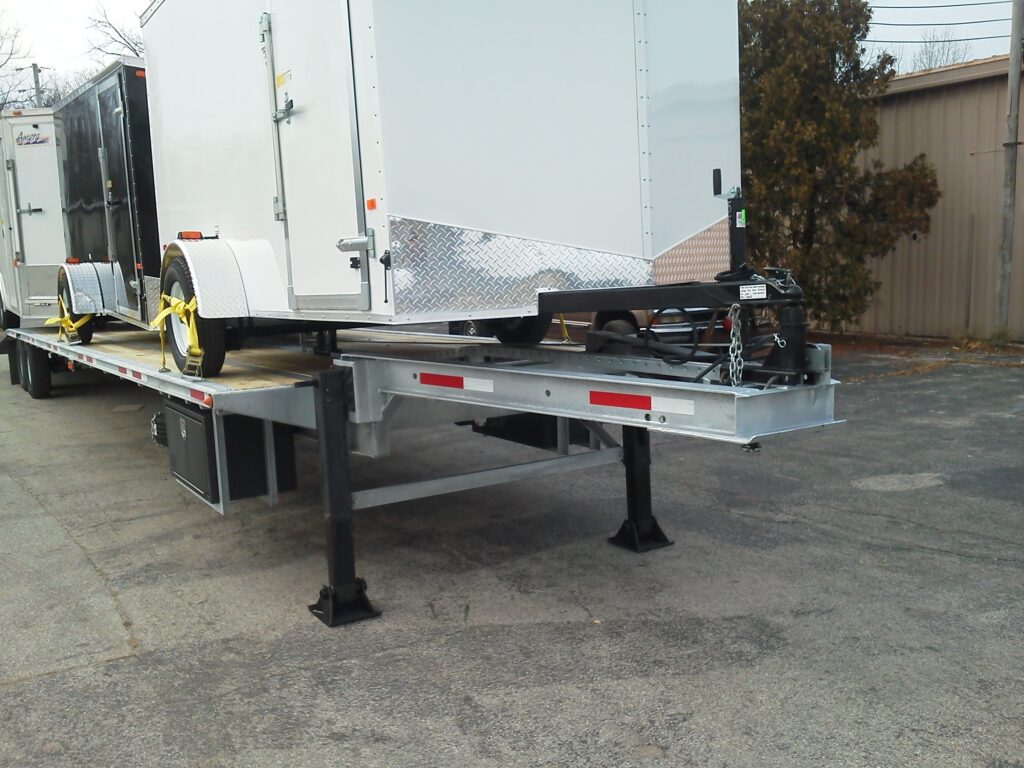 Trailer loaded with cargo trailers, you can see how far the tongue is in front of the wood deck of the trailer.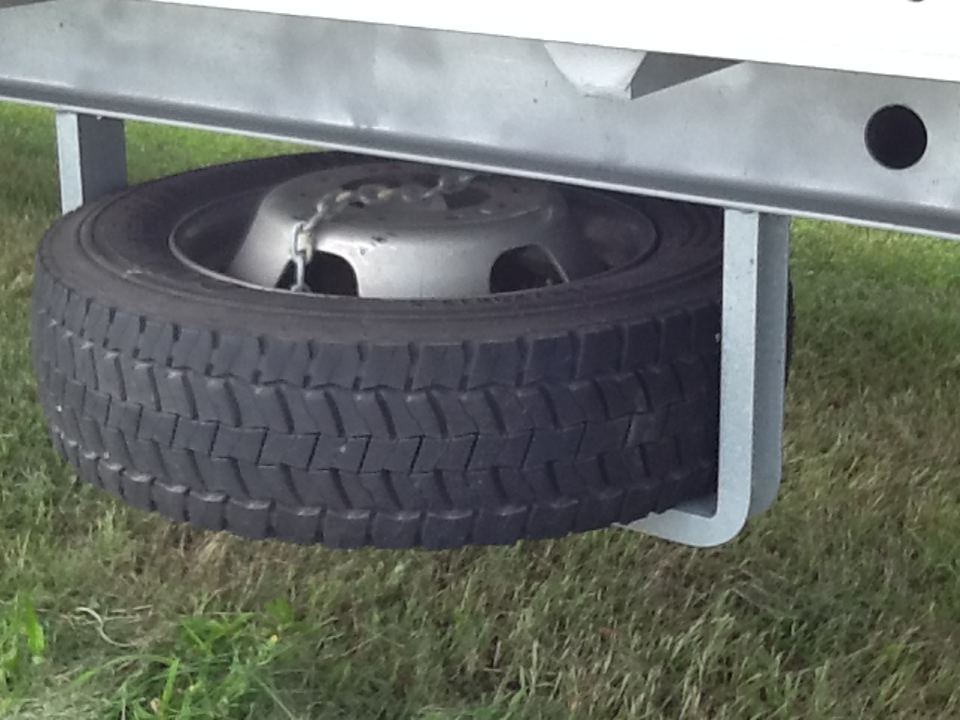 Spare tire carrier – Option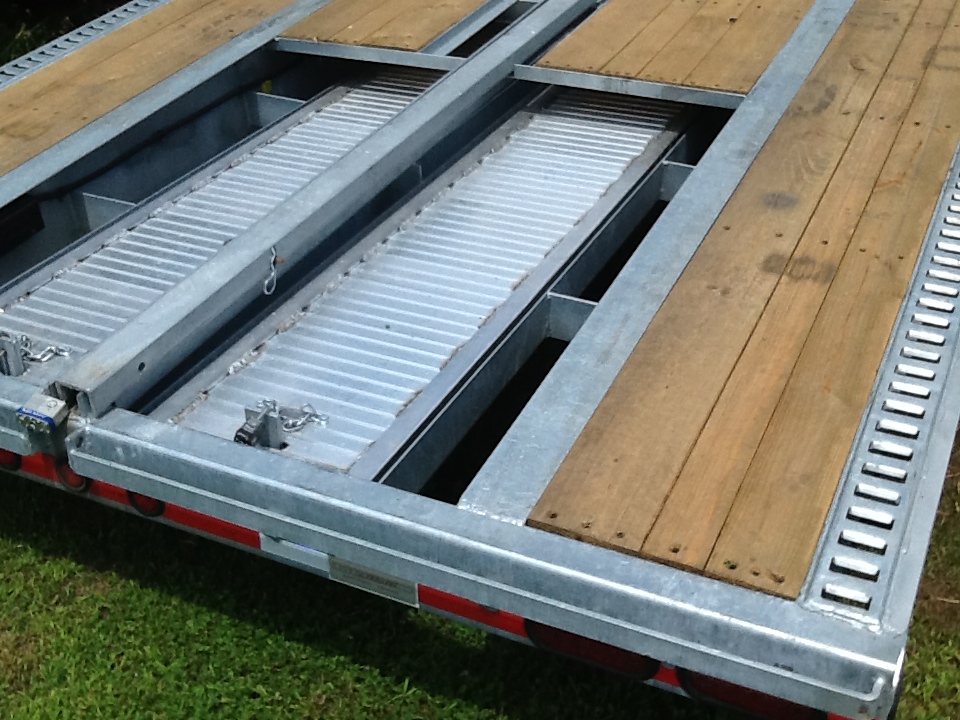 Aluminum loading ramps in special ramp storage area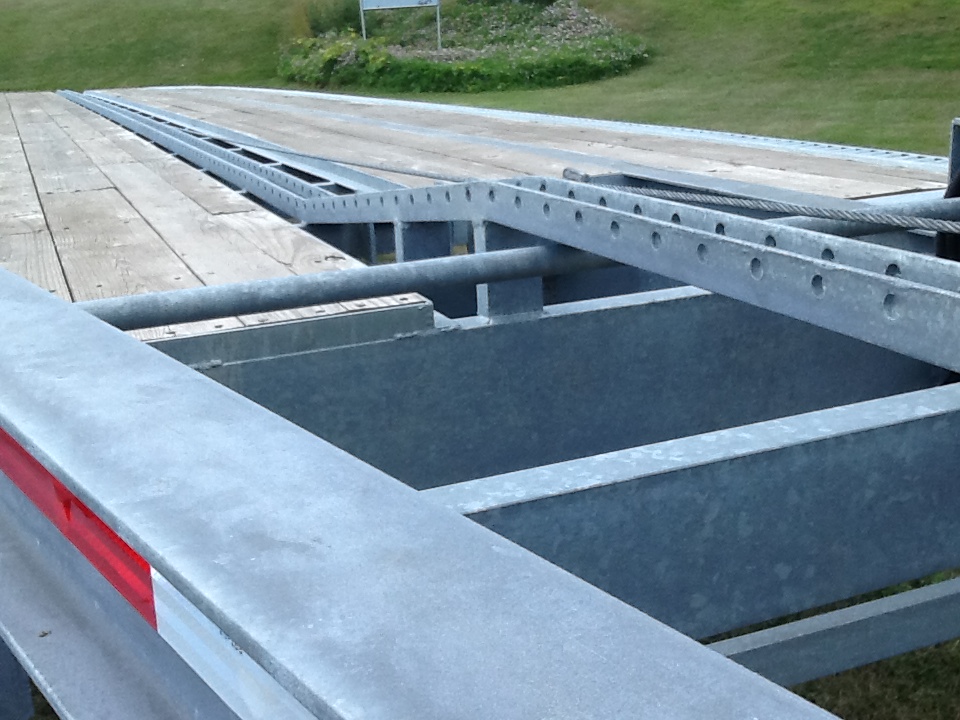 Drilled center track runs the length of the trailer. You can also see the winch cable extended down the length of the trailer.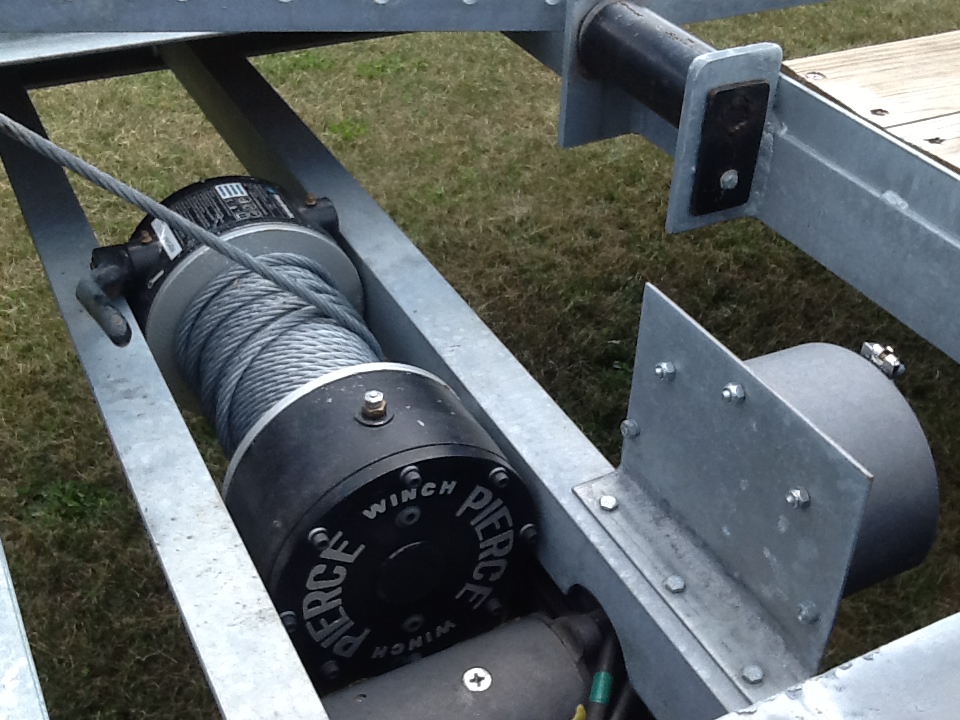 The winch is mounted on the front of the trailer, out of the way of loads.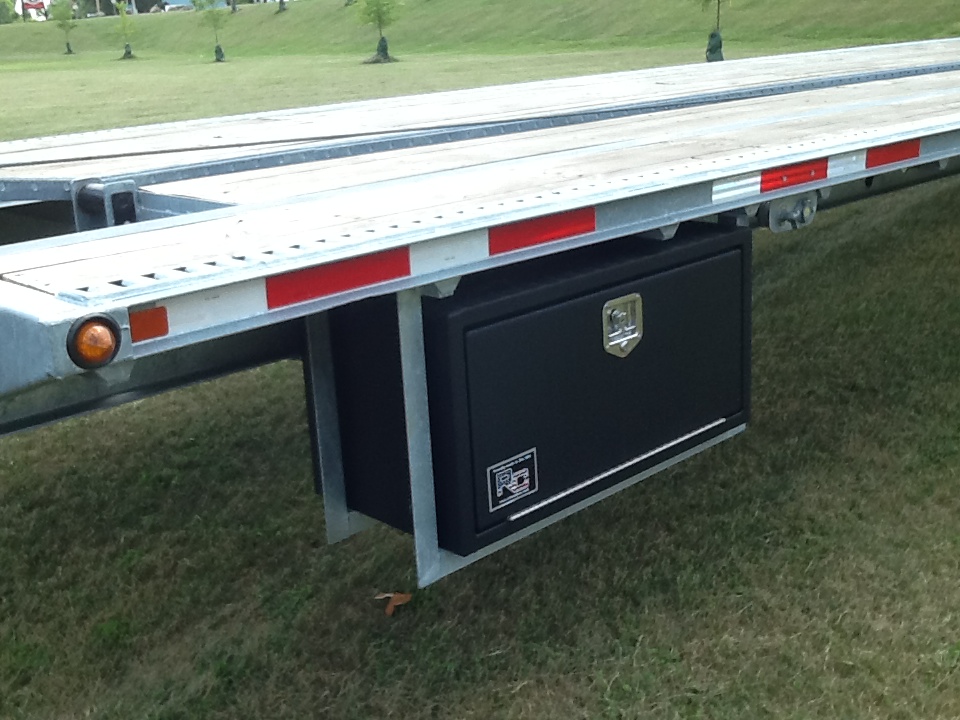 Standard 36″x18″x18″ deep mounted tool box. We can upgrade the tool box to 48″, add a second tool box and/or upgrade to stainless doors.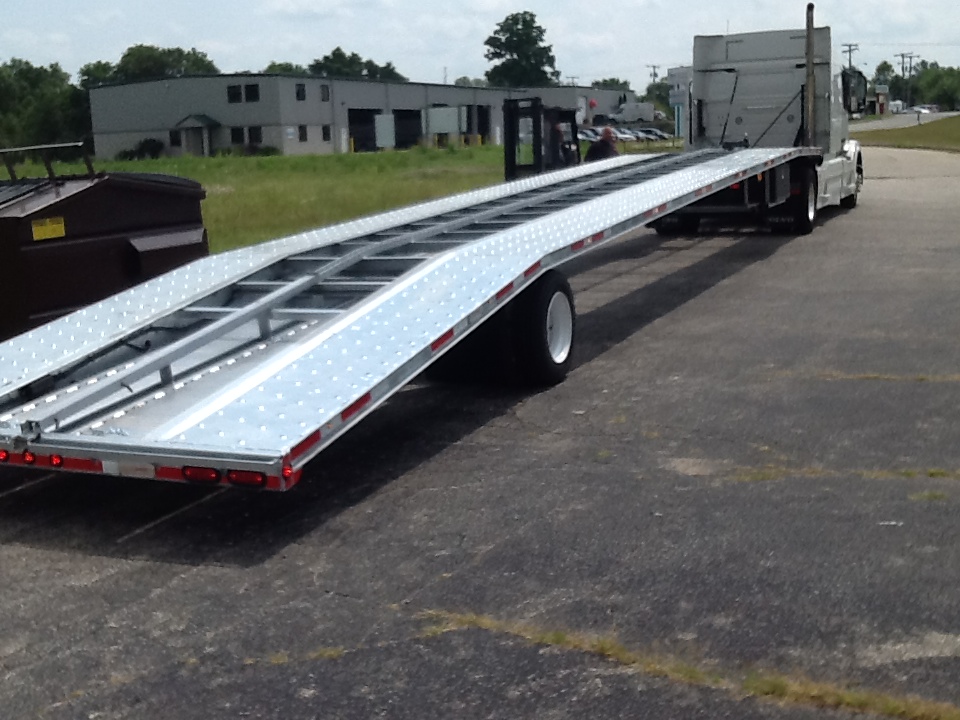 Example of the steel punched floor we are now using instead of a wood floor, pictured on a semi RV hauler.